Northern Everglades Watershed Protection Plans (WPPs)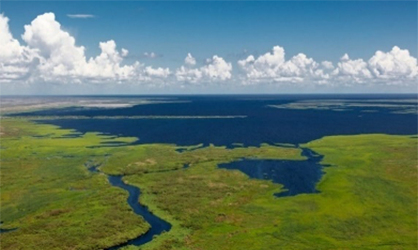 Lake Okeechobee Watershed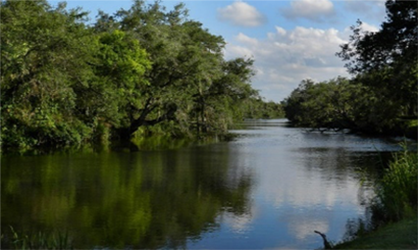 St. Lucie River Watershed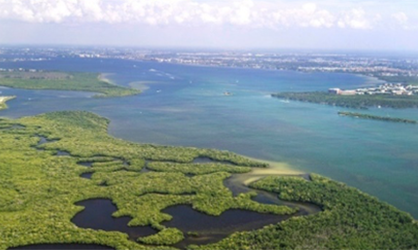 Caloosahatchee River Watershed
The 2016 Northern Everglades and Estuaries Protection Program (NEEPP; Section 373.4595, F.S.) describes the legislative intent to protect and restore surface water resources and achieve and maintain compliance with water quality standards in the Northern Everglades through a phased, comprehensive and innovative protection program that includes long-term solutions based upon the state's total maximum daily loads (TMDLs) established in accordance with Section 403.067, F.S. Together, the Coordinating Agencies―FDEP, FDACS and SFWMD―are jointly responsible for implementing NEEPP, each with specific areas of responsibility and coordinating together for the program's success. The Northern Everglades watersheds include the Lake Okeechobee watershed and the Caloosahatchee and St. Lucie River watersheds and estuaries (click here to see the map). 
NEEPP requires watershed protection programs to improve the quality, quantity, timing and distribution of water in the Northern Everglades ecosystem. The programs are watershed specific and comprised of research and monitoring, development and implementation of best management practices, refinement of existing regulations, and structural and nonstructural projects, including public works. The programs are driven by FDEP's Basin Management Action Plans (BMAPs) and supported, in part, by the Watershed Protection Plans (WPPs) developed by the District and integrated with FDEP and FDACS  programs to control nutrient sources at the local, subregional and regional levels.
2024 NEEPP ANNUAL PROGRESS REPORTS
The SFWMD encourages stakeholders and the public to review the drafted report and share your comments on the Draft 2024 South Florida Environmental Report on the web board. The complete Volume I can be accessed at Draft 2024 South Florida Environmental Report – Volume I. The deadline for submitting comments via the web board is November 8, 2023.
PUBLIC ENGAGEMENT AND WORKSHOPS
The District, in partnership with the Coordinating Agencies, encourages stakeholder and public engagement in the NEEPP process through open-forum public workshops. Annual workshops will be held to collaboratively summarize NEEPP key accomplishments and progress made over the past year in achieving program and project-specific goals. This process is intended to provide transparency and accountability regarding the implementation of NEEPP and offer the public an opportunity to comment and provide input on the planning process and future agency reporting.
Note: Information on future workshops will be posted when available.
September 22, 2023, 9:00 am: Coordinating Agencies' workshop on Progress Update on the Northern Everglades and Estuaries Protection Program (NEEPP), to be held in-person and via Zoom. During the workshop, there will also be an Open House for the public/stakeholders to have an opportunity to discuss NEEPP-related topics of interest with the Coordinating Agencies.
September 2, 2020, 2:00 pm: Zoom virtual workshop on Caloosahatchee River Watershed Protection Plan Update

August 28, 2020, 1:00 pm: Zoom virtual workshop on St. Lucie River Watershed Protection Plan Update

July 21, 2020, 9:00 am: Zoom virtual workshop on Lake Okeechobee Watershed Protection Plan Update

June 26, 2020, 2:00 pm: Zoom virtual kickoff workshop on Northern Everglades Watershed Protection Plan Updates
KEY INFORMATION AND REFERENCES
QUICK LINKS TO COORDINATING AGENCIES' WEBSITES
WHO TO CONTACT FOR MORE INFORMATION
Lake Okeechobee Watershed: Anthony Betts, Principal Scientist, 561-682-6354, abetts@sfwmd.gov
St. Lucie River Watershed:  Sara Ouly, Lead Scientist, 561-682-2115, souly@sfwmd.gov 
Caloosahatchee River Watershed: Jenna Bobsein, Lead Engineer, 561-682-6771, jebobsei@sfwmd.gov
NEEPP General Inquiries: NEEPP@sfwmd.gov