Ensuring the Region's Water Resources and Ecosystems Resiliency Now and in the Future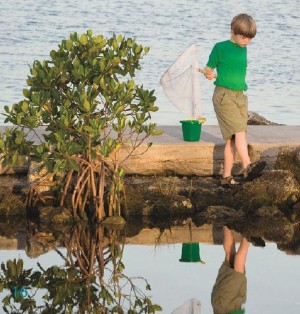 The South Florida Water Management District is strongly committed to addressing the impacts of climate change, including rising sea levels, changing rainfall and flood patterns, and as such, has named its first Chief of District Resiliency, Carolina Maran, Ph.D., P.E. The current resiliency efforts focus on assessing how sea level rise and extreme events, including flood and drought events, happen under current and future climate conditions, and how they affect water resources management. The District is also making significant infrastructure adaptation investments that are needed to successfully implement its mission of safeguarding and restoring South Florida's water resources and ecosystems, protecting communities from flooding, and ensuring an adequate water supply for all of South Florida's needs. Working to ensure the region's water resources and ecosystems resiliency, now and in the future, is part of everything the District does.
Actions​
Resiliency Coordination Forum
The South Florida Resiliency Coordination Forum​ is a fact-finding forum to promote collaboration between the South Florida Water Management District, local, state, federal and tribal partners on water management initiatives related to resiliency; and engage partners on assessing the impacts of changing climate conditions and water management implications.
​Resiliency Plan
The SFWMD Sea Level Rise and Flood Resiliency Plan is the first District initiative to compile a comprehensive list of priority resiliency projects with the goal of reducing the risks of flooding, sea level rise, and other climate impacts on water resources and increasing community and ecosystem resiliency in South Florida.
Metrics​
The South Florida Water Management District is implementing Water and Climate Resilience Metrics to track and document trends in its relevant water and climate observed data. These efforts support the assessment of current and future climate condition scenarios, operational decisions, and District resiliency priorities. ​
What You Can Do