Resiliency and Flood Protection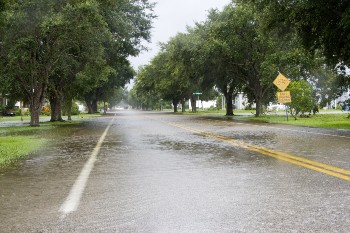 As a key part of its resiliency strategy, the District continues assessing the status of its flood control infrastructure and advancing adaption strategies necessary to continue providing primary flood protection for South Florida and other mission critical services.
The Flood Protection Level of Service Program ensures the regional flood control system provides the desired level of flood protection upstream of the tidal structures in place today, and will continue to do so, with consideration for sea level rise, as well as more intense rainfall events. Read FAQs about how the Flood Protection Level of Service Program is integrated to the Sea Level Rise and Flood Resiliency Plan.
This effort is integrated into the District's Capital Improvement Program to ensure its structures, pumps, canals -- all of which are critical in keeping South Florida habitable -- are functioning as designed, and will remain operational in the event of major storm events or disasters. In addition to long term strategies, short term solutions that are being implemented to better understand and quickly recover from storms include enhanced operations, hardening structure, control and backup generators, and installing additional pumps, as detailed in the 2022-2027 Strategic Plan.
In addition, the District is seeking to advance a partnership with the U.S. Army Corps of Engineers to initiate the Central and South Florida Flood Resiliency Study, to revisit the Central and Southern Florida Project, designed more than 70 years ago. The study is justified by the changed physical conditions already impacting the original project purposes, including land development, population increase, sea level rise and climate change.  The study, upon funding approval, will assess which infrastructure is at the highest risk of impact from a changing climate and address flood vulnerabilities, water supply needs, and surge protection.
SFWMD Flood Impact Assessment Tool Workshop