Get to Know SFWMD's Nine-Person Governing Board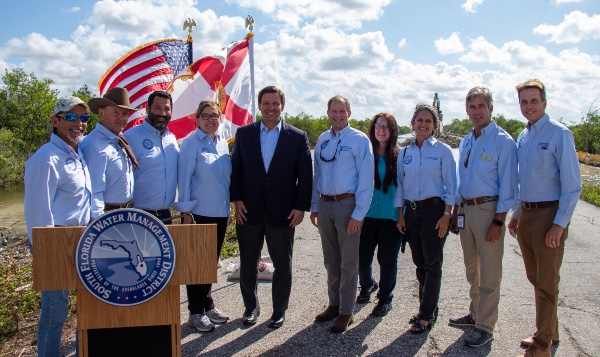 Did You Know: the South Florida Water Management District is the largest water management district in Florida and has nine Governing Board members who set policy for the agency? The Governing Board members work to advance the restoration of the Everglades, the largest ecosystem restoration effort in the world. In addition, they oversee thousands of miles of flood control infrastructure and ensure water for millions of Florida families and businesses.
All nine Governing Board members reside within the agency's 16-county region and represent a cross section of interests. Governing Board members are unpaid citizen volunteers who are appointed by the Governor and confirmed by the Florida Senate. They generally serve four-year terms.
Governing Board Members: 
The Governing Board works with a diverse group of stakeholders, as well as local, state, and federal agencies, and environmental groups to set the agency's policies. 
Every month, a Governing Board business meeting is held to conduct the business of the agency, and the Board warmly welcomes feedback from the public. You can always provide written comments to the Governing Board members in advance of a meeting and provide comment during meetings where decisions are made. 
Get more information about upcoming public meetings.