Cheryl Meads, Governing Board Member
SOUTH FLORIDA WATER MANAGEMENT DISTRICT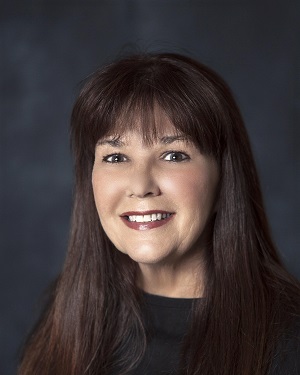 Cheryl Meads is a dedicated water quality advocate who believes protecting this precious resource is key to positively impacting the lives of all that call South Florida home. She has served on the Islamorada Village Council since 2016, spending most of her time championing efforts to restore and save the seagrasses that are essential to Florida Bay.
She is a scientist who holds a degree in chemistry with education, training and experience in biology, microbiology, water analysis, development and implementation of quality systems, technical investigations, corporate compliance, contract negotiations, and contract management.
She previously worked as a contractor for the Environmental Protection Agency (EPA) and as a Manager of Global Quality Assurance for the pharmaceutical company GlaxoSmithKline (GSK). Her responsibilities covered factories worldwide. Upon discovering defects associated with medications GSK was selling to the U.S. market manufactured at its Puerto Rico plant, Meads brought forward a whistleblower lawsuit. This led to a felony guilty plea in 2010 to distributing adulterated drugs with the intent to mislead and to defraud.
Cheryl and her husband Mike are part-time Christian Missionaries; who joyfully serve in the Philippines. They look forward to their next trip.
---
Current Term: May 2021 – March 2025
Phone: (561) 682-6262
Email: cmeads@sfwmd.gov
Areas Represented: St. Lucie, Martin, Palm Beach, Broward, Miami-Dade and Monroe counties
Appointed By: Governor Ron DeSantis
Original Appointment: February 2019
Education:
B.A. degree in Chemistry, Minor in English – Western Carolina University
Contact Address:
SFWMD Governing Board
3301 Gun Club Road
West Palm Beach, FL 33406
Occupation:CEO Trumpet Calls LLC – Real Estate Holding Company and Development
Professional, Business and Service Affiliations:
Council Member, Village of Islamorada
Board Member, Taxpayers Against Fraud
Board Member, Taxpayers Against Fraud Education Fund