Carlos " Charlie" E. Martinez, Governing Board Member
SOUTH FLORIDA WATER MANAGEMENT DISTRICT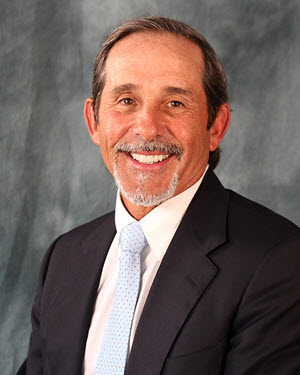 Charlie Martinez is president of CEM Investments LLC, an investor in a variety of real estate projects. Martinez is also a partner in the Grove Bay Group, a food and beverage company that owns and operates various restaurants in Miami-Dade County. Some of Grove Bay's establishments include Shulas 347, Glass & Vine, Grove Bay Grill (Old Scottys), Stiltsville Fish Bar, Stubborn Seed and Root & Bone.
In his prior professional work, Martinez and his father co-founded Caribe Homes (1986-2010), one of the largest private homebuilders in Miami-Dade County. Beginning with a modest 10-acre tract, under Martinez's guidance, Caribe built over 5,500 homes. In 2005, Martinez spearheaded a sales record that surpassed $140 million in home sales, the largest one-year sales total ever recorded by a privately held home builder in Miami-Dade County at that time.
Martinez grew up in Miami and currently lives in Pinecrest with his wife and three daughters. He is active in his community and served as past president of the Latin Builders' Association and as an officer since 1991. Martinez was a key contributor to the enforcement of building codes throughout South Florida, serving on numerous construction industry oversight boards. He also currently serves on the boards of Baptist Hospital of Miami, Our Lady of Lourdes Academy High School and Cat Cay Yacht Club. He has been a member of the Everglades Foundation for the last eight years.
Martinez received a B.A. degree in Building Construction from the University of Florida.
---
Current Term: February 2019 - March 2020
Phone: (561) 682-6262
Email: cmartinez@sfwmd.gov
Areas Represented: Miami-Dade county
Appointed By: Governor Ron DeSantis
Original Appointment: February 2019
Education:
B.A. Building Construction – University of Florida
Contact Address:
SFWMD Governing Board
3301 Gun Club Road
West Palm Beach, FL 33406
Occupation: President, CEM Investments LLC
Professional, Business and Service Affiliations:
Member, Everglades Foundation
Member, Board of Directors, Baptist Hospital of Miami
Officer, Latin Builders Association
Member, Board of Directors, Baptist Hospital of Miami
Member, The University of Florida Foundation Board
Member, Board of Directors, Our Lady of Lourdes Academy High School
Member, Board of Directors, Cat Cay Yacht Club
Past Member, Board of Directors, YMCA of Greater Miami
Past Member, Board of Governors, Big Brothers Big Sisters
Past Member, Board of Directors, Our Kid Inc.
Past Member, The Orange Bowl Committee