Chauncey Goss, Board Chairman
SOUTH FLORIDA WATER MANAGEMENT DISTRICT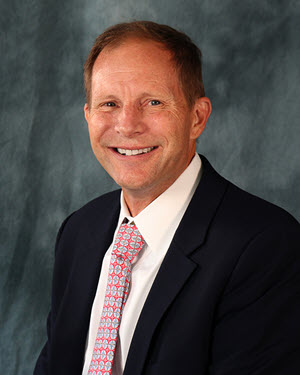 Chauncey Goss is the founder and managing partner of Goss Practical Solutions – a firm that provides federal fiscal policy analysis and budget forecasting. Prior to starting the firm, Goss served as Deputy Staff Director and Director of Budget Review for the House Budget Committee in Washington, DC.
Before working on Capitol Hill, Goss worked for the Executive Office of the President in the Office of Management and Budget's National Security Division where he was instrumental in ensuring the Department of Defense and intelligence community were properly resourced. Prior to that, he worked as a strategic planner under contract to the Air Force, Navy and intelligence community.
As a long-time resident of Southwest Florida, Goss first became involved with water quality issues when he worked as the Executive Director of the Gasparilla Island Conservation and Improvement Association on Boca Grande in the early 1990s.
Goss grew up on Sanibel Island and currently lives there with his wife, Allison. They have three sons. He is active in his community and served as both an elected and an appointed member of the Sanibel City Council. He is past Chair of the Board of Trustees at the Canterbury School in Fort Myers. He currently serves on the boards of Captains for Clean Water; the Southwest Florida Community Foundation; the United Way of Lee, Hendry, Glades and Okeechobee counties; the CREW Trust, and the Coastal and Heartland National Estuary Partnership's Policy Committee. He was also a board member of the Sanibel Captiva Conservation Foundation, the Ding Darling Wildlife Association, the Sanibel Community Association, and the Florida Gulf Coast University Foundation. He has served as an appointed member of the Lee County Coastal Advisory Council and as an appointed member to the Charlotte Harbor National Estuary Program's Management Committee.
He received a B.A. (Area Studies – Political Science, Environmental Studies, English) from Rollins College and a Master's Degree in Public Policy from Georgetown University.
---
Current Term: March 2019 - March 2023
Phone: (561) 682-6262
Email: cgoss@sfwmd.gov
Areas Represented: Lee, Collier, Hendry and Charlotte counties
Appointed By: Governor Ron DeSantis
Original Appointment: March 2019
Education:
B.A., Area Studies (Political Science, Environmental Studies, English) – Rollins College
MPP, Public Policy – Georgetown University
Contact Address:
SFWMD Governing Board
3301 Gun Club Road
West Palm Beach, FL 33406
Occupation: Founder and Managing Partner, Goss Practical Solutions
Professional, Business and Service Affiliations:
Past Council Member, Sanibel City Council
Treasurer, Captains for Clean Water
Board Member, Southwest Florida Community Foundation 
Board Member, United Way of Lee, Hendry, Glades and Okeechobee counties
Board Member, CREW Trust
Policy Committee, Coastal and Heartland National Estuary Partnership
Past Chair of the Board of Trustees, Canterbury School in Fort Myers
Past Board Member, Sanibel Captiva Conservation Foundation
Past Board Member, Ding Darling Wildlife Society
Past Board Member, Sanibel Community Association
Past Member, Lee County Coastal Advisory Council
Past Member, Charlotte Harbor National Estuary Program's Management Committee