Wetland Habitats Produce Numerous Benefits for People and the Environment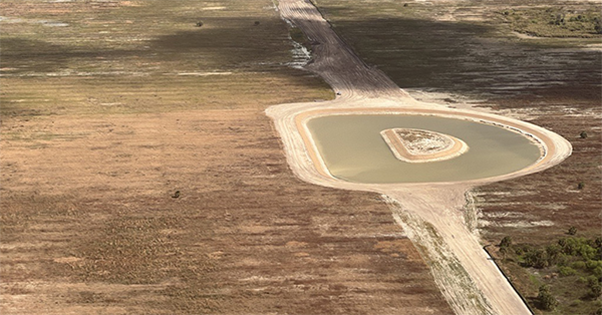 Currently, the South Florida Water Management District is accelerating the restoration of 7,800 acres of former citrus groves into a productive wetland habitat as part of the Sam Jones/Abiaki Prairie Restoration Project in Hendry County. Located just north of the Big Cypress Seminole Indian Reservation, the Sam Jones/Abiaki Prairie Restoration Project complements District efforts to improve water quality across South Florida.
Did you know that the Sam Jones/Abiaki Prairie Restoration Project restores wetlands and provide important benefits to groundwater, surface water and water supply in the region? In addition, it improves native plant and wildlife habitat for a variety of species, including wading birds, hawks, eagles, panthers, black bears, and bobcats.
The South Florida Water Management District is coordinating with the Seminole Tribe of Florida to restore this environmentally sensitive land. The restoration site is named after a Seminole Tribe of Florida leader, Sam Jones/Abiaki.
Historically, the property featured a mosaic of wet prairie, sloughs, depression marshes and tree islands, as well as drier prairie, wet flatwoods, oak hammocks and cypress swamp. The goal of the project is to return the area to a condition representative of its historic mosaic community as a rain driven system.
The project includes:
Leveling former citrus grove beds and furrows.
Filling internal ditches.
Planting native vegetation to restore wetland habitat.
Installing new hydrologic control structures and access berms.
Removing and controlling exotic plants.
Creating new tree islands.
To date, more than 2,000 acres have been planted with 100 different species of native vegetation - and the progress continues! The project's second phase began in 2021 and includes all of the remaining construction and restoration activities.
The State of Florida continues to have historic momentum in restoring the Everglades and protecting our natural resources. A number of initiatives and construction projects are underway to benefit the Everglades and significant progress continues to be made in many areas. 
Learn more about how SFWMD protects and restores South Florida's ecosystems.