SFWMD is Proactively Planning for South Florida's Future Water Needs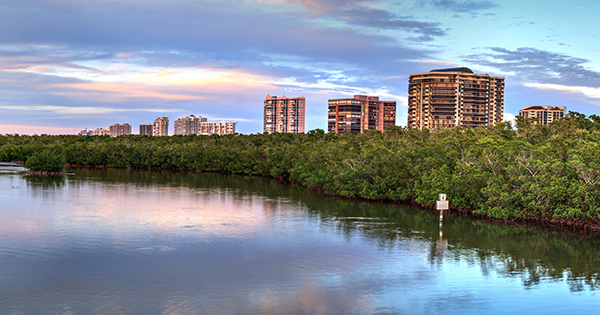 Did you know the South Florida Water Management District (SFWMD) proactively develops long-term water supply plans to monitor, evaluate and identify water sources and projects to meet the future water needs throughout its 16-county region?
As part of its mission, the District ensures there are sufficient water supplies to meet the needs of the region's residents, visitors, and the environment – now and in the future.
Around 3 billion gallons of water are used every day in central and southern Florida for watering our lawns, drinking, bathing, agricultural irrigation, industrial and commercial uses and more. Water supply planning, water conservation and the use of alternative water supplies are essential to meet the growing demand on limited water resources.
SFWMD staff works with the District's partners, stakeholders, and members of the public to develop regional water supply plans for five planning areas encompassing the District that evaluate current and future water demands and identify water sources for all of South Florida's needs while protecting the water resources and the environment. Water supply plans look at least 20 years into the future and are updated every five years to stay current with growth trends.
Do you want to be a part of the water supply planning process? The District is currently updating the water supply plan for the Lower West Coast of Florida, which includes Lee County and portions of Charlotte, Collier, Glades, Hendry and Monroe counties. The plan will assess current and projected water demands and potential sources of water through 2045.
The District is seeking public input on the Draft 2022 Lower West Coast Water Supply Plan Update. The deadline to submit comments is Wednesday, October 5, 2022. Email Bob Verrastro at bverras@sfwmd.gov to submit comments. An overview of the draft plan will be provided at the third public meeting about the Lower West Coast Water Supply Plan Update on Thursday, September 1, at 1:30 p.m. Register here.
Learn more about the Lower West Coast Water Supply Plan and the District's continued commitment to planning for South Florida's future water needs.