SFWMD Celebrates GIS Day with Spotlight on Drone Program's Contributions to Resiliency Efforts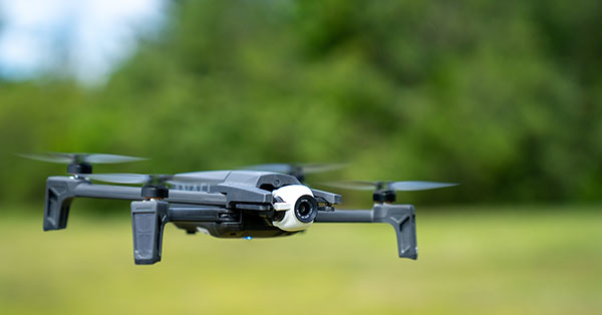 Did you know the South Florida Water Management District (SFWMD) uses cutting-edge Geographic Information Systems (GIS) technology to monitor and protect water resources? This week, we're celebrating GIS Day on Nov. 17, 2021 by focusing on the highly specialized GIS equipment we use to gather, analyze and map geographic data. GIS technology is a powerful tool used around the world to make informed decisions that impact the future. 
At the District, we're using remote-controlled drones to produce high-resolution aerial images and videos that can help inform our water management decisions and help us prepare for extreme weather events. These efforts include:  
Using videos and photographs to monitor our ecosystems for signs of exotic vegetation, invasive species and harmful blue-green algal blooms. 
Gathering georeferenced images and cross-sectional views of pump stations, levees and other flood control structures to identify current and future infrastructure needs. 
Mapping pre- and post-storm conditions to plan and prepare for extreme weather, including tropical storms, hurricanes and king tide events. 
Recently, the District employed drone technology as part of an exercise to assess the impact of king tides on our region's primary flood control system. During the exercise, District staff observed a large canvas canopy submerged in a canal in Miami-Dade County, a short distance away from a critical flood control structure. The obstruction could have caused major flooding problems. 
By using advanced GIS technology, we're able to identify risks that are not apparent from the ground and protect our communities. These assessments can provide valuable information for the mitigation of sea level rise and the impacts on District structures and increase resiliency. 
Learn more about our GIS program and explore our mapping and spatial data library.