Regional Flood Control System Works to Protect Local Communities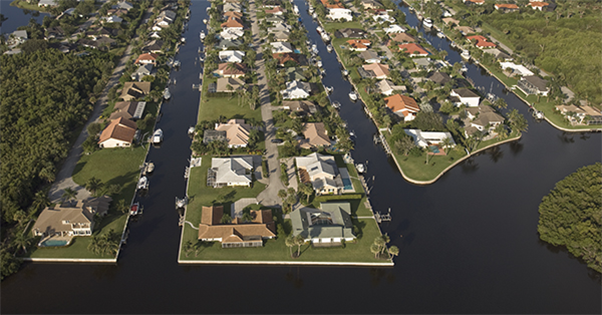 Did you know that keeping our canals clear of trees, shrubs, and other possible obstructions is an important component of providing flood control in South Florida? 
Trees, vegetation and other debris along a canal right of way can cause blockages and interfere with water control structures downstream. These obstructions can prevent water from properly draining, resulting in flooding that impacts residents in the immediate area and many miles away.
As part of its flood control mission, the South Florida Water Management District (SFWMD) operates and maintains more than 2,175 miles of canals from Orlando to the Florida Keys. By keeping these canals clear of debris and vegetation, especially on their banks, we ensure the regional flood control system works to protect our neighborhoods and businesses.
To keep the water flowing, SFWMD field staff must have clear access to canals for routine maintenance, repair and debris removal. During times of disaster and emergency recovery, access becomes even more important as recovery teams have to navigate through the canal system to perform emergency maintenance tasks.
The public can help keep our canals clear by following these tips:
Know your canal. If you live next to a canal, find out whether it is a District primary canal or a secondary canal maintained by a municipality or drainage district.
Determine the location of your property line. If you are considering placing a structure or planting trees behind your house, be sure to determine where your property line is. If you are encroaching on a canal maintenance right of way, prior approvals from the District or other agency that has jurisdiction are required.
Report illegal dumping. Depositing trash and vegetative waste on SFWMD rights of way is illegal. If you see dumping along District canals, please call the Florida Fish and Wildlife Conservation Commission at 561-357-4202.
Flood control in our communities depends on well-maintained canals. Learn more about flood control throughout the region.