Eye on the Sky: Explore SFWMD's Real-Time Weather Tools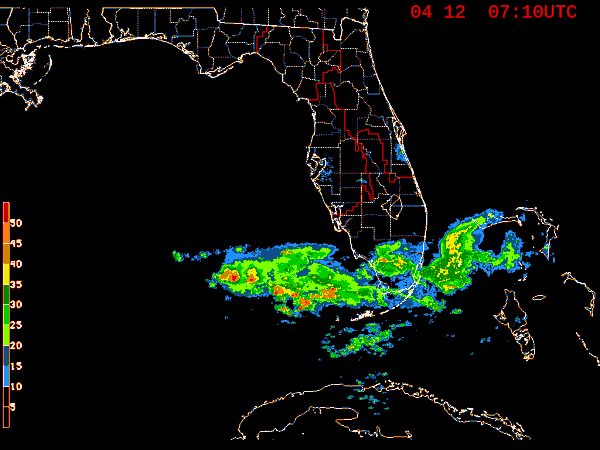 Managing water and keeping an eye on the weather go hand-in-hand in South Florida. This is because the Everglades and, more broadly, South Florida are rain-driven ecosystems -- nearly all of the surface water we manage comes from rainfall that falls within the District's boundaries. Did you know that meteorology helps guide some of our most important water management decisions? 

Imagine the ebb and flow of Florida's wet and dry seasons: clusters of thunderstorms sweeping across the peninsula, sometimes daily, forming and emptying in the atmosphere over the District's 18,000 square-mile region.
SFWMD's meteorologists are experts at understanding and forecasting Florida's fickle climate, but they can't do it alone. They have a suite of tools and technology at their disposal to ensure their forecasts are as accurate as possible. 

Some of the tools and data they rely on include:
Quantitative Precipitation Forecasts: District meteorologists produce this forecast to quantify how much rain will fall and specifies where it will fall.
Raindar: A blend of real-time data from 180+ District rain gauges and radar data from the National Weather Service that are combined to produce 15-minute estimates of rainfall across the District.
Real-time Satellite and Radar: This imagery looks at storms over the District in real-time.
National Hurricane Center: This data is crucial for helping us predict rainfall associated with storm events.
These forecasts and assessments are then used by our water managers to help them determine where to move water in the system in order to prevent flooding, protect the environment, and meet the region's water needs. 

You can access many of the same tools that our meteorologists use at sfwmd.gov/weather. As always, your local Emergency Operations Center remains the best resource for information about storms and other emergencies impacting your area.