Explore South Florida's National Treasures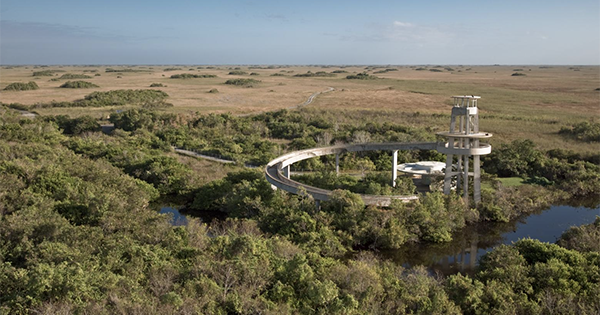 The South Florida Water Management District consistently works to "get the water right" by focusing on the movement, distribution and quality of water needed for restoring or enhancing the ecosystem. Our huge, interconnected system includes national parks, which serve a vital role in maintaining ecological biodiversity. National parks offer stunning landscapes and provide a home to extraordinary wildlife and a rich assortment of plant life. Did you know there are four national parks throughout the footprint of the South Florida Water Management District?
These national treasures provide unparalleled natural beauty and endless recreational opportunities. On five days in 2022, all National Park sites that charge an entrance fee will offer free admission to everyone. So run, walk, bike, hike or paddle your way to public lands near (or far!) for the first fee-free admission day of the year in honor of Martin Luther King Jr. Day on Monday, January 17, 2022.
In addition to national parks, the South Florida Water Management District manages more than one million acres of public land, and we continue to make great strides to expand public recreational opportunities on them -- from camping to bird-watching, biking and more. Learn more about recreating at sfwmd.gov/recreation.

Get out there, explore, and remember to #RecreateResponsibly.