Attention Weather Buffs: Get Your Wet Season Stats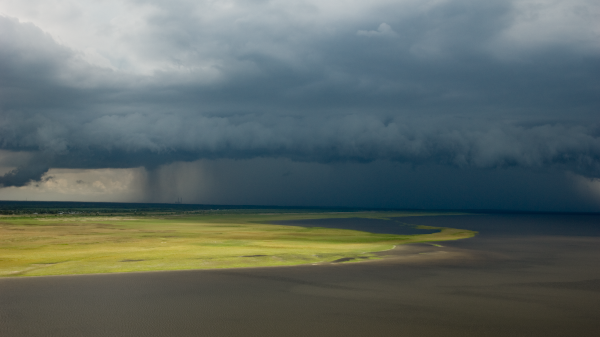 Many South Floridians know that our climate has two seasons: wet and dry. South Florida officially entered the dry season on October 17, 2021—four days later than the historical median date of October 13. Did you know that the 2021 wet season provided an average amount of rainfall in South Florida? 

What We Know About the 2021 Wet Season
Total wet season rainfall is 33.68", which is near average.    
The Southwest Coast received the most rainfall with 40.86" and the Upper Kissimmee Region received the least amount of rainfall with 28.00".
Rainfall was well distributed across the South Florida Water Management District's 18,000 square mile region.
The District was not directly impacted by a landfalling tropical cyclone. 
Monthly rainfall during the wet season remained fairly close to historical averages, except for May 2021, which was the 6th driest in the last 90 years.
Total annual rainfall is still running a 6.5" deficit as a result of below normal rainfall from January through May when La Niña conditions prevailed.
Wet Season started May 28—four days later than the historical median start date of May 24. 
The South Florida Water Management District's water managers keep an eye on the weather 24/7. This is because the Everglades and urbanized South Florida are home to rain-driven systems—nearly all of the surface water we manage comes from rainfall that falls within the District's boundaries.
Weather forecasts and assessments are used by our water managers to help them determine where to move water in our system of canals and water control structures in order to prevent flooding, protect the environment, and meet the region's water needs.
You can access many of the same tools that our meteorologists use at SFWMD.gov/weather.