What to Do If You Encounter an Endangered Species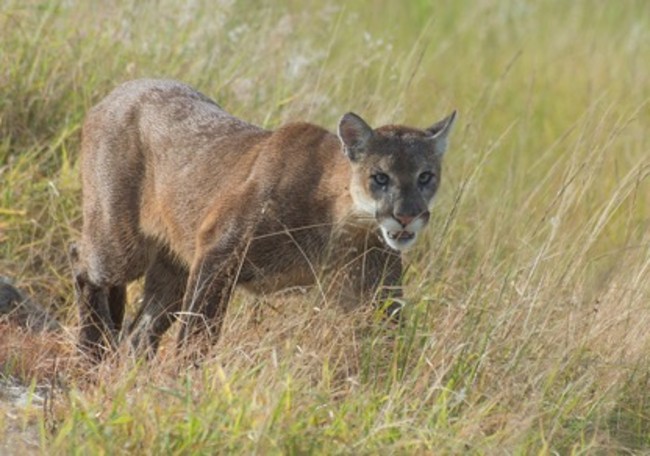 Native Florida fauna species pictured from top-down: Florida panther; Florida Scrub Jay; Florida Manatee. 
The Endangered Species Act (ESA) was first established in 1973 and was signed into law by President Nixon. The law was designed to protect critically imperiled species from extinction as a "consequence of economic growth and development, untempered by adequate concern and conservation." This has been a critical tool for species conservation since its establishment in 1973 for protecting a variety of species; from the Florida panther to the Okeechobee gourd.   
Two iconic Florida species that benefitted from the ESA are the American bald eagle and the American alligator; once listed under the ESA, these species have since been delisted since their populations have rebounded (Alligators remain on the list of federally threatened and endangered species as a species of similar appearance to American crocodiles, which are currently a federally threatened species).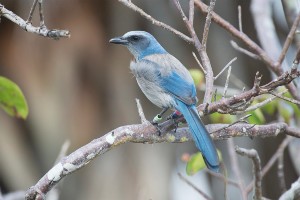 So, what does the ESA mean for you? The species listed under the ESA are federally protected, meaning they cannot be "harassed, harmed, pursued, hunted, shot, wounded, killed, trapped, captured, or collected (this includes collecting bones, feathers or other parts of a deceased endangered and/or threatened animal)." Doing any of these activities without a legal permit or agreement in place with U.S. Fish and Wildlife Service can result in something called a "Take," which carries legal consequences.  
 
If you encounter an ESA-listed species, allow the animal to move on without stressing it or pursuing it. Get a photo if you can (without following the animal to do so) and share your encounter with a wildlife biologist. We are always interested in where protected species are showing up. The Florida Fish & Wildlife Conservations Commission (FWC) has set up a website for reporting sightings of some species, like the rarely-seen Florida panther. 
If you encounter a deceased animal that is listed under ESA, then photograph the animal, leave the remains, and report it as soon as you can to the FWC's hotline at 888-404-FWCC (3922).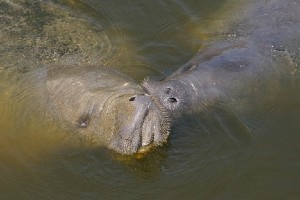 The ESA protects about 90 faunal species in Florida, with about one-third of those species found in South Florida. Some of the species you might see within the boundaries of the South Florida Water Management District would include: Florida panthers, Everglade snail kites, wood storks, eastern indigo snakes, American crocodiles, West Indian manatees, crested caracaras, and Florida scrub jays. 
Click here for a full list of species listed under ESA as well as threatened species listed by the state of Florida on the Florida Fish & Wildlife Conservation Commission's website. 
TL;DR: Please remember to document the encounter, while maintaining a safe distance for yourself and the animal(s)!