SFWMD Governing Board Declares May 15-21 Water Reuse Week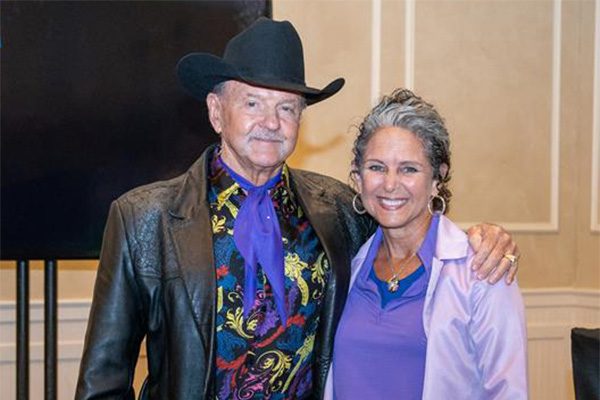 KEY LARGO --The South Florida Water Management District (SFWMD) Governing Board today officially recognized May 15-21, 2022 as Water Reuse Week.
The annual recognition, signified by a purple jacket worn by one Governing Board member to represent the purple pipes that carry reclaimed water, is made by the Governing Board each year to highlight the ongoing efforts to encourage the use of reclaimed water. Today, "Alligator Ron" Bergeron passed the ceremonial purple jacket to Governing Board Member Jacqui Thurlow-Lippisch. 
Reclaimed water can be reused for purposes such as irrigation and recharging ground water. Reuse water reduces the need to tap other freshwater sources.
With demand for water forecasted to grow over the next 20 years, the use of reclaimed water, primarily used for irrigation in South Florida, reduces the demand on our underground aquifers and preserves our precious water resources. It can also help fight saltwater intrusion into these aquifers that supply drinking water to millions of South Florida residents and visitors.
Florida has become a national leader in water reuse, reusing nearly 820 million gallons per day of reclaimed water to conserve freshwater supplies and recharge our freshwater resources. 
In South Florida, there are over 100 reuse facilities in SFWMD's area of responsibility reusing 328 million gallons per day of reclaimed water. Over the past two decades, SFWMD has allocated more than $117 million to support nearly 300 different water reuse projects that add more than 155 million gallons per day of water reuse capacity.