September is Florida Preparedness Month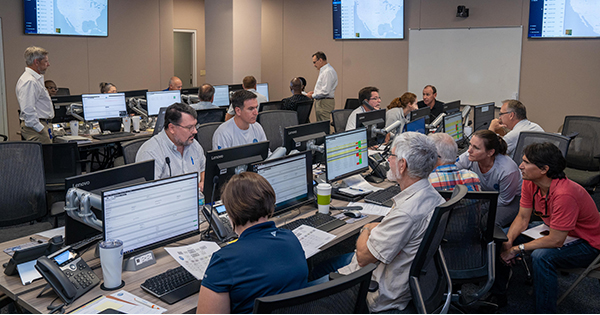 In recognition of Florida Preparedness Month, we are highlighting the South Florida Water Management District's (SFWMD) work to ensure the regional system of canals, levees and water control structures are prepared to handle whatever nature sends our way.
Throughout the year, the SFWMD's Operations and Maintenance staff oversee more than 2,175 miles of canals, 2,130 miles of levees/berms, 915 water control structures, 620 project culverts and 89 pump stations. Moving water to meet varying conditions and needs is essential to sustaining South Florida's people and our environment.
Did you know the SFWMD proactively plans and prepares for quickly changing weather conditions to protect our communities from flooding and safeguard our water resources?
Preparations include:
Monitoring weather conditions and water levels 24 hours a day, 365 days a year.
Performing routine maintenance, removing debris, and keeping canal rights-of-way clear for flood control.
Coordinating before, during and after storms with local drainage districts to disseminate information.
Monitoring and actively adjusting flood protection gates and pumps in response to the forecast and rainfall.
Supporting local jurisdictions with modeling information to assist with mitigation planning efforts.
If a storm approaches the region, the SFWMD will continue to keep the public informed on its operations and flood control efforts. Residents throughout South Florida can find which agency to contact about flooding concerns by visiting SFWMD.gov/FloodControl. Be sure to follow the SFWMD on social media for the latest information.