Remembering Michael J. Collins, Former SFWMD Governing Board Chairman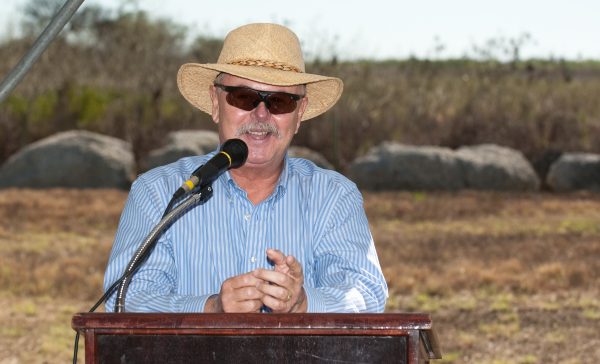 Michael J. Collins was appointed by Governor Jeb Bush to the South Florida Water Management District Governing Board in 1999. He spent a total of 11 years serving as a Governing Board Member and served as Board Chairman when the Comprehensive Everglades Restoration Plan (CERP) was authorized by Congress in 2000. Sadly, he passed away unexpectedly on October 13, 2021 in Lake Nottely, Georgia.  
"Mike was a lover of the Everglades and Florida Bay. He lived in and he loved the environment. I will miss our fishing trips where we spent more time talking about common sense water quality issue solutions than catching fish. He will be missed!" said former Florida Governor Jeb Bush.  
He was part of the "Acceler8" movement, which was an initiative by Gov. Bush to expedite the funding, design and construction of a series of Everglades restoration projects that would restore 100,000 acres of wetlands, expand water treatment areas, and provide 428,000 acre-feet of additional water storage.  
During Collins' tenure, the District acquired 230,000 acres for Everglades restoration and built more than 30,000 acres of stormwater treatment areas to clean up water headed to the Everglades. He also supported the founding of WRAC, a group made up of stakeholders that engaged the agency on water management issues.
Michael Collins is from Islamorada, Florida. He was an avid outdoorsman, golfer and history buff. Collins loved to fly his airplane, hunt, and fish. He enjoyed taking hikes and traveling. He was a devoted husband and is survived by his wife, Kym.   
Some photos from Collins' time on the board are available here.