New Water Control Structure Improves Flood Control in the Big Cypress Basin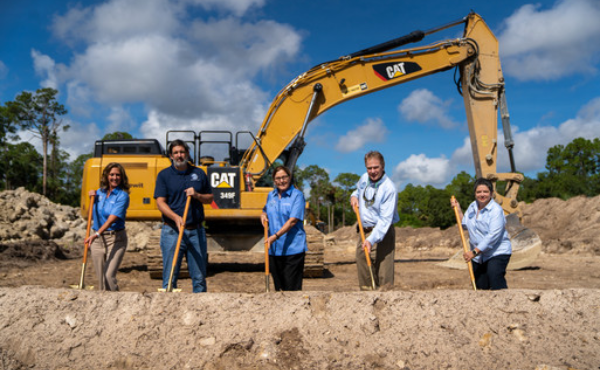 L-R: Lisa Koehler, Big Cypress Basin Administrator, Dan Waters, BCB Board Member, Charlette Roman, Chair, Big Cypress Basin Board, Andrew Hill, BCB Board Member, Nanette Rivera, BCB Board Member

NAPLES, Fla. - The entire Big Cypress Basin (BCB) Board celebrated the groundbreaking of a new water control structure in Naples. The water control structure will help protect local communities from flooding, while ensuring and managing water flow.
"I'm thrilled to break ground on a project that improves the quality of life for the residents in the Big Cypress Basin," said Charlette Roman, Chair, Big Cypress Basin Board and Governing Board Member of the South Florida Water Management District. "We are continuing our commitment to ensuring the resiliency of the region's water resources and ecosystems with this new weir. Once complete, the structure will provide added flood protection for our community."
The new, fully automated weir will provide:
Improved water quality with better timing and distribution of flood waters
Improved flood protection with enhanced flood control operations
Enhanced operational flexibility
The project is part of the BCB's 5-Year Capital Improvement Plan. Capital improvements to the water management infrastructure are designed to enhance water resources and ecosystems while protecting communities from flooding. The construction of the water control structure was also accelerated so that it would align with a new Collier County roadway expansion project.
The Big Cypress Basin is one of two major watershed basins within the South Florida Water Management District's 16-county region and includes a network of over 140 miles of canals and 35 water control structures, while providing flood protection in Collier County. The Big Cypress Basin Board sets regional policy and works with stakeholders, as well as local governments, and agencies to set the basin's priorities.