Everglades National Park Celebrated 74th Birthday Yesterday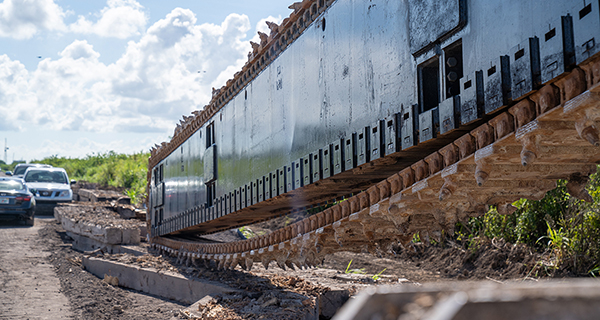 This week, we're celebrating a major birthday for the River of Grass. Did you know Everglades National Park was formally dedicated on December 6, 1947? This point in history was the culmination of a decades-long effort to protect this national treasure and marked the first time in our country's history that a national park was created based on its ecological uniqueness. 
The South Florida Water Management District, along with our local, state and federal partners, works on the largest ecosystem restoration project in the world: Restoring America's Everglades. Our historic progress will protect the Everglades for future generations and support the ecological health of South Florida's natural resources, including Everglades National Park.  
Since 2019, 37 restoration projects are either under construction or have been completed. A few recent major Everglades accomplishments and milestones achieved include: 
Began construction of the EAA Reservoir Project's Stormwater Treatment Area to help deliver more water to the Central Everglades and Everglades National Park.
Broke ground on the construction of an underground seepage wall in the 8.5 Square Mile Area, which will keep water in Everglades National Park and support increased flows of water south. 
Complete removal of Old Tamiami Trail roadbed that acted as a dam and prevented the natural sheet flow south into Everglades National Park. 
With historic support from Gov. Ron DeSantis and the Florida Legislature, the South Florida Water Management District continues to accelerate key projects that focus on Everglades restoration and improving and maintaining water quality in Florida. Completing these projects is vital to our mission of safeguarding and restoring South Florida's water resources and ecosystems, protecting our communities from flooding, and meeting the region's water needs while connecting with the public and stakeholders. 
Please join us in wishing Everglades National Park a very happy, belated birthday!