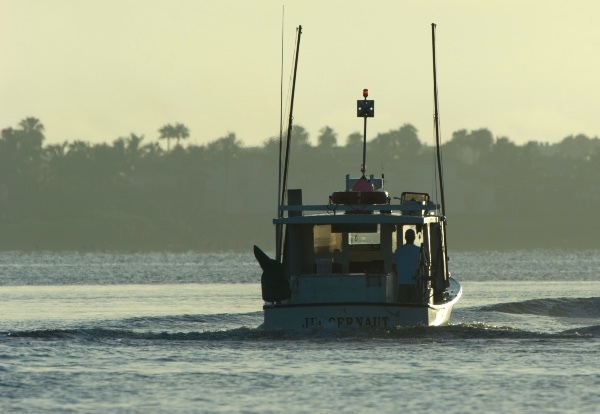 The South Florida Water Management District (SFWMD) reminds boaters to exercise caution and practice safe boating during the holiday weekend.
Navigation Lock Operations
SFWMD maintains 11 navigation locks along the Kissimmee Chain of Lakes, Kissimmee River and Lake Okeechobee. It takes approximately 15 minutes to lock through most structures and the service is free to boaters. Locking is only permitted during normal operating hours.
Low Water Conditions
Boaters and residents should use caution throughout the Kissimmee River (C-38 Canal), Istokpoga Canal, and nearby waterbodies due to low water level conditions. Portions of these waterways may be unpassable due to shoaling and other obstructions exposed by low water levels. Boaters are advised to travel at reduced speeds in these areas. The Istokpoga Canal Power Boat Ramp is not usable for the launching of power boats. The Istokpoga Canal Airboat Ramp remains operational and is available for use.
Safety Reminders
Holiday weekends are traditionally a time of increased traffic on South Florida's waterways. Boaters are encouraged to follow safe boating practices:
Wear a life jacket while on the water.
Pay close attention to your surroundings.
Report emergencies and accidents to the Florida Fish and Wildlife Conservation Commission (FWC) at 888-404-FWCC (3922) or call *FWC or #FWC.
Have a Float Plan. Let friends and family know where you are going and when you will return.
Have a designated operator and never boat under the influence.
Visit SFWMD.gov/Navigation to get the latest information on navigation through SFWMD structures and waterways. Anglers and boaters may also access local waterways through other public boat ramps. Visit FWC Boat Ramp Finder to find one near you.