Save Water with FAWN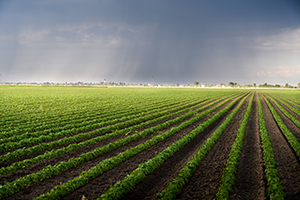 The Florida Automated Weather Network (FAWN) is a program of the University of Florida Institute of Food and Agricultural Sciences that provides weather data and weather-related services. FAWN was created to assist growers in making decisions related primarily to irrigation scheduling and frost protection. FAWN has 42 stations located from Jay to Homestead and more than10 of those are within the District's boundaries. Learn more about this tool HERE.
Mobile Irrigation Lab
Mobile Irrigation Labs (MILs) analyze irrigation systems and provide free recommendations on how to improve water use efficiency. The MILs aid agricultural producers in the implementation of Florida Department of Agriculture and Consumer Services (FDACS) Best Management Practices. Currently there are four MILs in service throughout the District. You can contact them by visiting the MILs Webpage. 
Funding Opportunities Outside SFWMD
Conservation Innovation Grants (CIG) is a competitive cost sharing program, managed by the Natural Resources Conservation Service (NRCS), that supports the adoption of new technologies for conservation in agricultural lands. You can find out more about this initiative by visiting the CIG webpage.  
Conserving Water in Agriculture
Implement irrigation scheduling. Monitoring on-site soil moisture and weather to decide when and how much water to apply not only makes your operation more efficient but can also improve crop yield.
Install drip irrigation systems when possible. Drip irrigation systems are more efficient than overhead systems and reduce evaporation loss.
Follow the Agricultural Best Management Practices developed by the Florida Department of Agriculture and Consumer Services (FDACS).
Plant cover crops to avoid soil compaction and erosion while improving water-holding capacity