Local Volunteers Work with SFWMD to Enhance Public Lands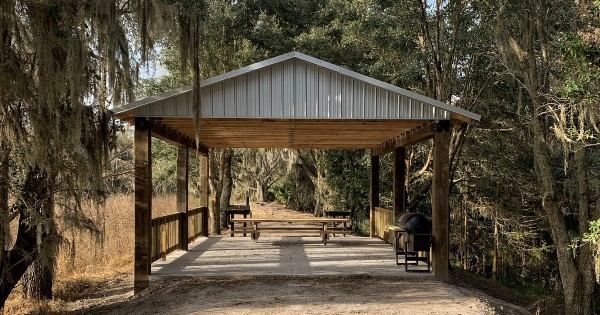 Completed shelter at Lake Hatchineha in Polk County. 
If you find yourself at Lake Hatchineha in Polk County, make sure you check out the brand-new shelter on the southwest side of the lake! The shelter provides the public with a place to gather, relax, picnic, and enjoy their surroundings. Construction of the project was completed by volunteers from the Kissimmee River Valley Sportsmen's Association (KRVSA) who spent over 300 hours cleaning the area, trimming vegetation, and transporting equipment and building materials to the project site. 

"This shelter is an example of how volunteer projects on District-managed lands can benefit everyone and improve their experience on public lands," said Dan Cotter of SFWMD's Land Management team. "The District is so appreciative of all of the volunteers that participate and assist with the District's recreation program."
"This has been a wonderful partnership over the years," said Brad Weihrauch, president of the KRVSA. "It's our third shelter that we've built on the Kissimmee River Chain of Lakes and we look forward to more recreation and more public use in this area."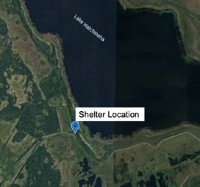 Lake Hatchineha is one of the eight lakes in the Kissimmee River Chain of Lakes and a popular destination for boaters and anglers. The beautiful scenery allows visitors to experience the area's native cypress trees and possibly catch a glimpse of the vast array of Florida's wildlife. District lands surrounding Lake Hatchineha are typically used for hiking, camping, and hunting. 
• Learn more about this story
• Read more about the SFWMD's Volunteer Program
• Learn more about Land Management