Without Delay, SFWMD Begins Work on Everglades Agricultural Area Storage Reservoir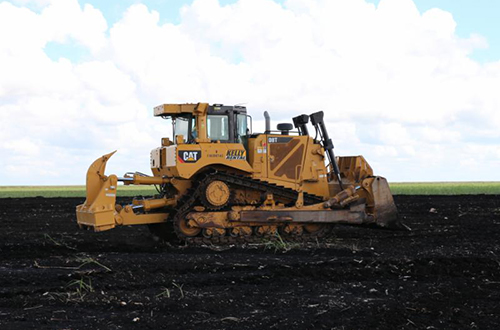 Nov. 14, 2018
South Bay, FL – Today, approximately 18 months after the Florida Legislature and Gov. Rick Scott approved a state law expediting the Everglades Agricultural Area (EAA) Storage Reservoir, the South Florida Water Management District (SFWMD) began construction of the project.
SFWMD officials, including Governing Board Chairman Federico Fernandez and Executive Director Ernie Marks, held a ceremony at the site to commemorate the project's rapid start.
"We are moving at lightning speed while fulfilling all the requirements of state law because we know how important this project is to the residents we serve," said Fernandez, a Miami-Dade County resident. "Many times, it can take years to build restoration projects due to unforeseen obstacles and delays. Today, heavy equipment is moving and construction is underway to deliver the reservoir Florida has promised to its taxpayers as soon as possible."
This week, crews began clearing crops and other vegetation from about 560 acres of publicly owned land, commonly known as the A-2 parcel, that will be used to build the EAA Storage Reservoir. At the same time, crews are taking rock from adjacent SFWMD-owned land and staging it on the site as the first phase of reservoir construction.
To read additional information related to the EAA Storage Reservoir or for modeling data and more information on the previously held meetings, including agendas and presentations, visit www.sfwmd.gov/eaareservoir.