SFWMD Unveils Online Tool Detailing Ongoing Efforts to Achieve More Now For Florida's Environment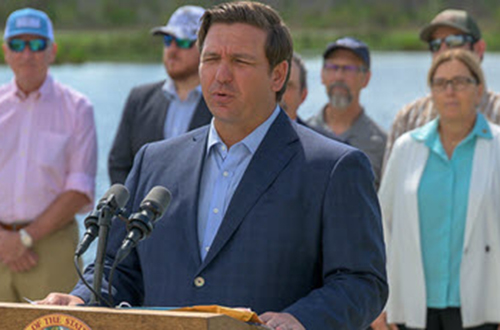 June 21, 2019
WEST PALM BEACH, Fla. - The South Florida Water Management District (SFWMD) today unveiled a new webpage aimed at keeping the public informed and engaged in the ongoing efforts to restore America's Everglades and protect Florida's environment. 
"We are hard at work fulfilling the direction of Gov. Ron DeSantis and the will of the people of the state of Florida to expedite key projects restoring the Everglades," said SFWMD Executive Director Drew Bartlett. "This webpage also fulfills Gov. DeSantis' direction to better engage the public on our work. The public will have easy access to the latest information on these priority restoration projects."
The "Advancing Key Priority Projects" webpage contains information on 29 critical Everglades restoration projects including projects that support Gov. DeSantis' Achieving More Now for Florida's Environment Executive Order. The webpage will be closely monitored and updated as projects progress and as the public expresses interest in District restoration efforts.