SFWMD Helps Lead the Fight Against Invasive Plants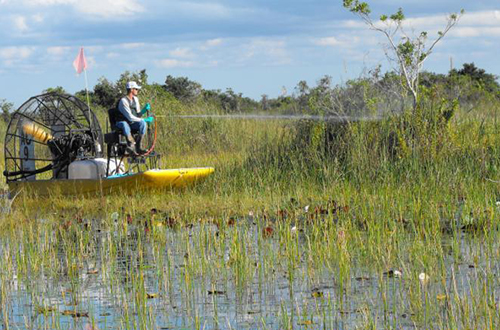 November 1, 2016
West Palm Beach, FL - Each day, the South Florida Water Management District (SFWMD) the Florida Fish and Wildlife Conservation Commission (FWC) and their contract partners fight to control the invasive plants that threaten the ecosystem and land owned by South Florida's taxpayers. Successfully combating these invasive plants' far-reaching effects is critically important to the strategic goals of providing flood control and restoring water quality and natural areas.
Contractors working for the SFWMD and FWC continued their efforts last week to control invasive plants such as Old World climbing fern and Melaleuca in the 144,000-acre Water Conservation Area 1 (which is also part of the Loxahatchee National Wildlife Refuge).
The ground crews are spraying the invasive plants and cutting them by hand from tree islands in the southeast region of the conservation area. More crews will begin battling the invasive plants in the southwest section of the conservation area this week.