SFWMD Governing Board Declares May 17-23 Water Reuse Week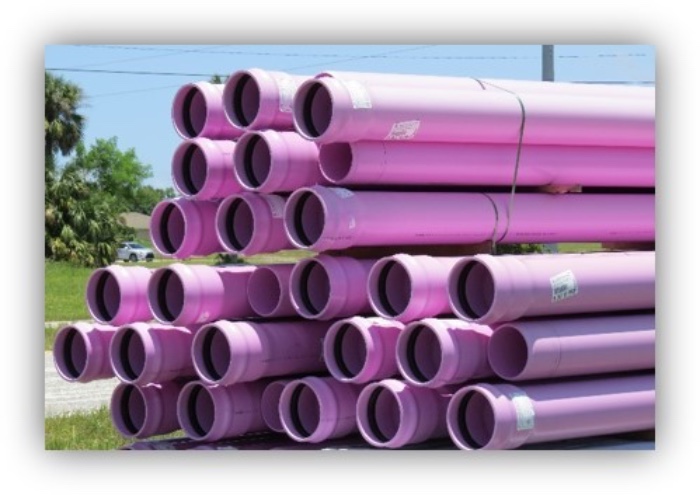 May 14, 2020
The South Florida Water Management District (SFWMD) Governing Board at its regular business meeting today officially recognized May 17-23, 2020 as Water Reuse Week.
The annual recognition, signified by a purple jacket worn by one Governing Board member to represent the purple pipes that carry reclaimed water, is made by the Governing Board each year to highlight the ongoing efforts to encourage the use of reclaimed water. Today, Chairman Chauncey Goss passed the ceremonial purple jacket to Vice Chairman Scott Wagner.
"Water is our most precious natural resource on this planet and especially in South Florida," said SFWMD Governing Board Vice Chairman Scott Wagner. "Just like we encourage the conservation of water, recycling water is something we always encourage and support to ensure an adequate and sustainable supply for all of us. Today we are all proud to declare May 17-23 as Water Reuse Week."
With demand for water forecasted to grow over the next 20 years, the use of reclaimed water, primarily used for irrigation in South Florida, reduces the demand on our underground aquifers and preserves our precious water resources. It can also help fight saltwater intrusion into these aquifers that supply drinking water to millions of South Florida residents and visitors.
Due to efforts by local governments and utilities in partnership with SFWMD to expand infrastructure, the use of reclaimed water has grown from about 100 million gallons per day in 1994 to 302 million gallons per day in 2019. Over the past two decades, SFWMD has allocated $109 million in funding to support 269 different water reuse projects.
Just last December the SFWMD Governing Board approved agreements with local governments and utilities to co-fund $7 million of reclaimed water projects. This includes a $2 million grant from the SFWMD Governing Board to support the Cape Coral-Fort Myers Reclaimed Water Interconnect that will be completed by 2023 and allow communities to utilize up to 12 million gallons per day of reclaimed water. The Governing Board also approved a $3 million grant to support a reclaimed water pipeline between Broward and Palm Beach counties, which will reuse up to 16 million gallons per day of reclaimed water in the future.
Today's Governing Board meeting was held online following the direction of Gov. Ron DeSantis and the Florida Department of Health to avoid large in-person gatherings and promote social distancing. In keeping with SFWMD's core mission to engage the public and stakeholders, the online meeting included opportunities for the public to participate and give input.