SFWMD Angles To Increase Safety And Public Access For Fishing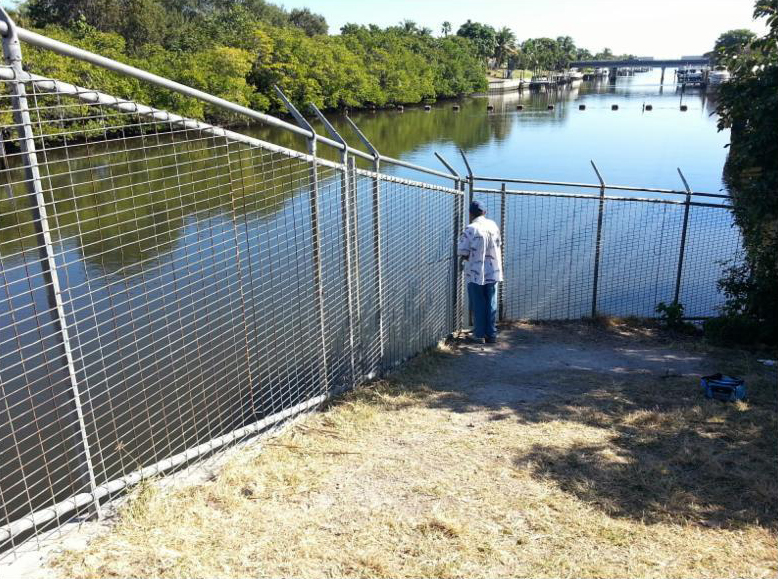 December 14, 2016
Lake Worth, FL - The South Florida Water Management District (SFWMD) is investing in safety and public access for recreational fishing near the S-155 spillway structure in Lake Worth.
SFWMD crews are modifying the fencing near the spillway to increase safety and allow for public fishing. SFWMD will install signs near the spillway to warn fishermen of the potential danger of drowning. Additionally, the cities of Lake Worth and West Palm Beach are working with the SFWMD to secure funding for new fishing piers, on the northern and southern banks of the C-51 Canal near the spillway. The work is estimated to cost between $30,000 and $40,000 and will be completed early next year.
"This is all about increasing safety while ensuring public access to taxpayer-owned land for recreation," said Governing Board member Jim Moran. "This District not only invests in the protection of the environment, but also in the public's ability to safely enjoy the environment, in this case through fishing."