SFWMD Ready for Tropical Storm Emily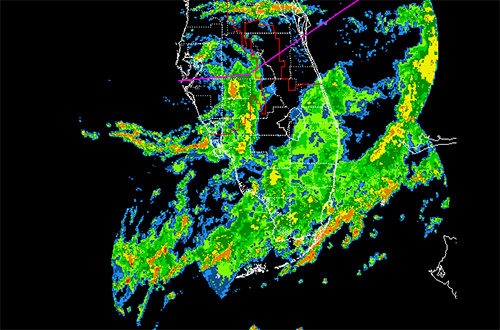 July 31, 2017
West Palm Beach, FL – As Gov. Rick Scott declared a state of emergency across Florida counties with Tropical Storm Emily passing over the state, the South Florida Water Management District (SFWMD) is executing operational measures today to provide flood protection for South Florida's 8.1 million residents as rains from the storm fall throughout the region over this week.
"We have been preparing for this rainfall while continuing to respond to the impact of heavy rains in June," said SFWMD Governing Board Chairman Dan O'Keefe. "Our system is ready, and we will do everything in our power to move water and protect communities from flooding. We urge all residents to make sure their own properties are free of obstructions that would block water from drains and swales."
Approximately 2-4 inches of rain is forecasted to fall throughout Southwest Florida over the next 24 hours as Emily moves ashore. More than an inch of rain is forecasted for areas north of Lake Okeechobee and the Lower East Coast region.