SFWMD Completes First Phase of STA-1 West Expansion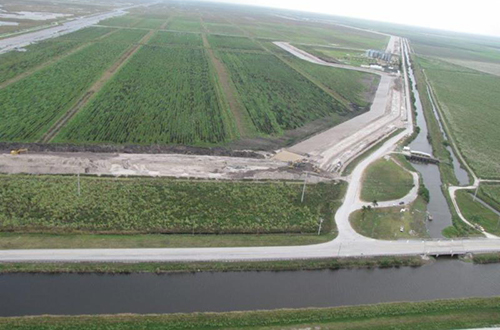 Jan. 9, 2019
West Palm Beach, FL – The South Florida Water Management District (SFWMD) has substantially completed the first phase of the expansion of Stormwater Treatment Area 1 West (STA-1W) in western Palm Beach County last week.
The expansion adds an additional 4,600 acres of natural wetlands to treat water and remove excess nutrients such as phosphorus before it is moved south through Florida's water conservation areas and on to Florida Bay.
"This agency has made enormous progress restoring water quality in the last several decades," said SFWMD Governing Board Chairman Federico Fernandez. "The expansion of this stormwater treatment area is the latest monumental accomplishment related to the restoration of America's Everglades."
The expansion of one of SFWMD's Everglades STAs is the latest component of the Restoration Strategies plan completed to facilitate the restoration of Everglades water quality. Other completed parts of the Restoration Strategies plan include the A-1 and L-8 flow equalization basins (FEBs) that help optimize the performance of STAs removing nutrients.