SFWMD Assessing Overall Performance of Projects that Restore America's Everglades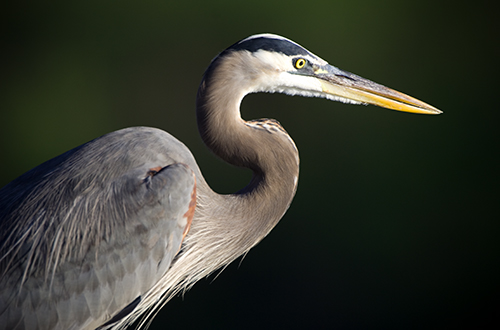 Oct. 18, 2018
West Palm Beach, FL – The South Florida Water Management District (SFWMD) and its partners on the Restoration, Coordination and Verification (RECOVER) working group, a team of state and federal agencies focused on Everglades restoration, are engaged in a study to determine how much progress has been made so far in ongoing efforts to restore America's Everglades. This assessment is key to a recommendation made by the Committee on Independent Scientific Review of Everglades Restoration Progress (CISRERP), an independent scientific panel that offers scientific input on restoration projects that are part of the joint state-federal Comprehensive Everglades Restoration Plan (CERP).
"Everglades restoration is a principal component of this agency's core mission, and I fully support continuing vital restoration activities while also investigating the progress being made toward accomplishing CERP's goals," said SFWMD Governing Board Chairman Federico Fernandez. "Once again, this independent scientific body has not only validated the extensive scientific work undertaken by this agency in support of Everglades restoration, but also corroborated the research plan we already have underway."
CISRERP recently released its Seventh Biennial "Progress Towards Restoring the Everglades" Report. In the report, scientists on the CISRERP panel applauded the District's use of sound science to make water quality improvements while also restoring the Everglades.
The RECOVER group's interim goals assessment will help meet CISRERP's recommendation. The work being conducted over the next several years will track restoration progress to help scientists from all the partner agencies evaluate how the Everglades system will respond when various CERP components come online and work together.
SFWMD and other staff involved in the RECOVER group started the assessment in the 2016-2017 Budget Year by re-evaluating the validity of the environmental indicators in relation to the performance of the restoration projects. This will lead to hydrologic and ecological modeling work and an independent report by RECOVER to the U.S. Congress in 2020.