SFWMD Studying What Areas of Everglades are Most Vulnerable to Ecological Harm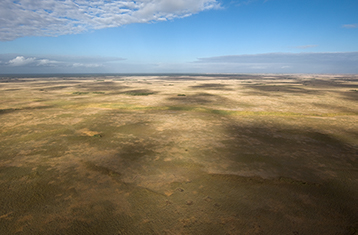 Oct. 17, 2018
West Palm Beach, FL – The South Florida Water Management District (SFWMD) and its partner agencies in the Restoration, Coordination and Verification (RECOVER) working group focused on Everglades restoration are engaged in a study determining what areas of America's Everglades could be most vulnerable to environmental harm from factors like sea level rise in the future. This vulnerability study is one of several ways the District is assessing the impacts of sea level rise on all its core missions.
The Committee on Independent Scientific Review of Everglades Restoration Progress (CISRERP), an independent scientific body that offers input on projects that are part of the Comprehensive Everglades Restoration Plan (CERP), recently released its Seventh Biennial "Progress Towards Restoring the Everglades" Report. The scientists on the CISRERP panel applauded the ongoing investment in sound science by SFWMD that has led to dramatic improvements in water quality and Everglades restoration.
The CISRERP panel "noted that restoration is likely to create important benefits that increase the resilience of the ecosystem in the face of climate change" and also recommended assessing these benefits.
"This vulnerability study, which is underway, will provide key information for all future planning efforts related to restoration," said SFWMD Governing Board Chairman Federico Fernandez. "We are pleased that this independent scientific body has validated SFWMD's scientific work that forms the basis for our restoration efforts and look forward to obtaining the results of the study.