SFWMD Applying Adaptive Management to Everglades Restoration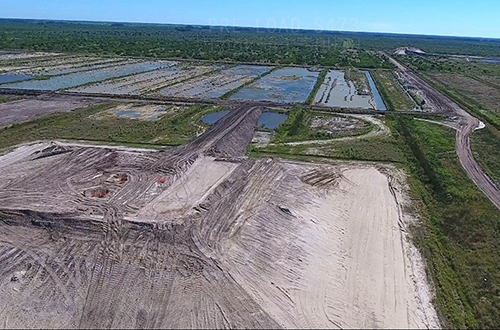 Oct. 17, 2018
West Palm Beach, FL – As the South Florida Water Management District (SFWMD) continues its progress on Everglades restoration efforts, the District is also implementing adaptive management guidance as laid out by the Committee on Independent Scientific Review of Everglades Restoration Progress (CISRERP). This process ensures the District is incorporating all the latest science and data into the planning, construction and operation of these crucial projects.
"We agree with CISRERP and are constantly re-evaluating and improving our restoration efforts to account for the latest scientific data, anticipating the impacts of fluctuating environmental factors like sea level rise and adapting the way we operate these projects to maximize public benefit," said SFWMD Governing Board Chairman Federico Fernandez.
CISRERP, an independent scientific body that offers input on progress of completing projects that are part of the Comprehensive Everglades Restoration Plan (CERP), recently released its Seventh Biennial "Progress Towards Restoring the Everglades" Report. The scientists on the CISRERP panel applauded the ongoing investment in sound science by SFWMD that has led to dramatic improvements in water quality and Everglades restoration.
Adaptive management, which is called for in the original CERP plan created in 2000, is now incorporated in every restoration project completed by SFWMD. The "adaptive management plan" provides a mechanism for continually improving upon water management operations as new science is discovered and innovative technology becomes available.