SFWMD Governing Board Awards Contract to Complete Lakeside Ranch Stormwater Treatment Area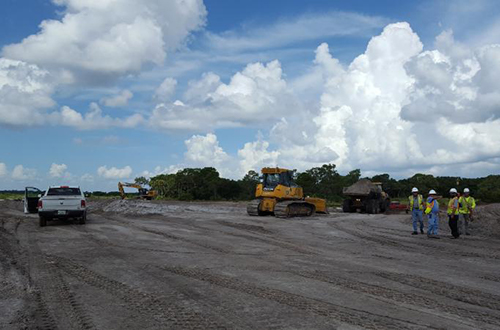 Aug. 13, 2018
West Palm Beach, FL – The South Florida Water Management District (SFWMD) Governing Board last week awarded a contract to build the final piece of the Lakeside Ranch Stormwater Treatment Area (STA) project, the S-191A Pump Station.
In cooperation with the other coordinating agencies, the Florida Department of Environmental Protection and Florida Department of Agriculture and Consumer Services, SFWMD's project will improve the hydrology and water quality of Lake Okeechobee.
"Lake Okeechobee is the heart of the Everglades," said SFWMD Governing Board member Brandon Tucker. "The Lakeside Ranch STA will reduce the amount of phosphorus in water that flows into the lake to benefit the entire region. This is, yet, another critical restoration project that is being completed under the leadership of this District and Gov. Rick Scott. Taxpayers want water quality projects done and this Board, along with the state, are committed to following through.  
The Lakeside Ranch Stormwater Treatment Area in western Martin County is a key component of the Northern Everglades and Estuaries Protection Program. It is one of the restoration projects included in the Lake Okeechobee Basin Management Action Plan that will improve the quality of water flowing into the lake.