Lake Okeechobee Watershed Restoration Project Achieves Tentatively Selected Plan Milestone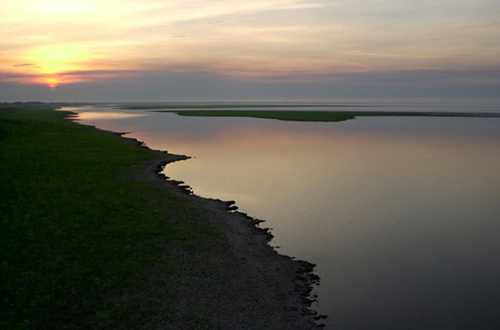 June 7, 2018
West Palm Beach, FL – The South Florida Water Management District (SFWMD) on Thursday presented the Water Resources Analysis Coalition (WRAC) members with the Tentatively Selected Plan (TSP) of the Lake Okeechobee Watershed Restoration Project.
"This innovative and game-changing project will use the latest science and technology to address a number of water management and environmental concerns for the entire region now and in the future," said SFWMD Governing Board Member and WRAC Facilitator Brandon Tucker. "This TSP will reduce harmful releases to the northern estuaries, benefit lake ecology, protect endangered and threatened species and improve water supply. With changes made based on public input, it also addresses the concerns of communities around Lake Okeechobee."
As part of the Comprehensive Everglades Restoration Plan (CERP), the Lake Okeechobee Watershed Restoration Project is a joint planning effort being conducted by SFWMD and the U.S. Army Corps of Engineers (USACE) that began in 2016. The goal is to identify opportunities to improve the quantity, timing and distribution of flows into the 730-square-mile Lake Okeechobee.
The 920,000-acre study area – where placement of potential features was being considered – covers a large portion of the Lake Okeechobee Watershed north of the lake. The goals and objectives of the project include increasing water storage capacity in the watershed, helping manage Lake Okeechobee water levels, improving the quantity and timing of discharges to the Caloosahatchee and St. Lucie estuaries, as well as restoring wetlands and improving existing and future water supply.