SFWMD to Host Industry Day for C-43 Reservoir Project on May 7-8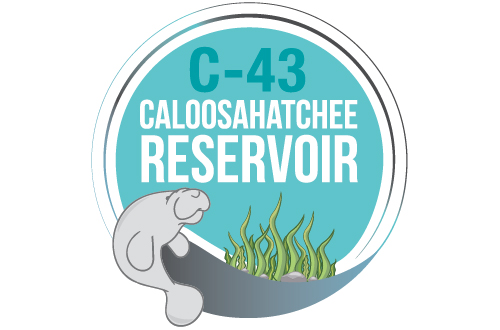 May 2, 2018
West Palm Beach, FL – Ahead of bidding for a major construction contract, the South Florida Water Management District (SFWMD) is hosting an Industry Day next week for the Caloosahatchee River (C-43) West Basin Storage Reservoir project. The purpose of the event is to improve the construction industry's understanding of the District's requirements for the project and answer general questions.
The District is seeking a contractor to build the reservoir's water control structures and more than 16 miles of embankments that will rise up to 38 feet above the project site. This part of the project is currently under design. A prequalification process for contractors interested in bidding on the work will begin in May 2018, with awarding of the contract planned for early 2019.
The Industry Day will be conducted in two parts:
Project Overview
Monday, May 7, 2018 at 2 p.m.
Palm Beach County Planning and Zoning Auditorium*
2300 N. Jog Road
West Palm Beach, FL 33411
Google Map

* This event is not sponsored by or affiliated with Palm Beach County.
 
Field Visit to Project Site
Tuesday, May 8, 2018 at 10 a.m.
3338 Congen Road
LaBelle, FL 33935
Google Map
RSVP: For planning and logistical purposes, anyone interested in participating should RSVP to Bonnie Cantrell (bcantrel@sfwmd.gov) by submitting your company name, address and names of individuals attending. Please indicate attendance for Days 1 and 2. Due to rough terrain, a four-wheel drive vehicle is recommended for the field visit.
---
Get a bird's-eye view – and take a tour hosted by SFWMD Governing Board Member Jaime Weisinger – of the construction progress of the massive Caloosahatchee River (C-43) West Basin Storage Reservoir in Hendry County. You will learn how the reservoir will be used help restore and protect the Caloosahatchee River and Estuary.