SFWMD Governing Board Speeds Up Environmental Benefits of C-44 Reservoir in Martin County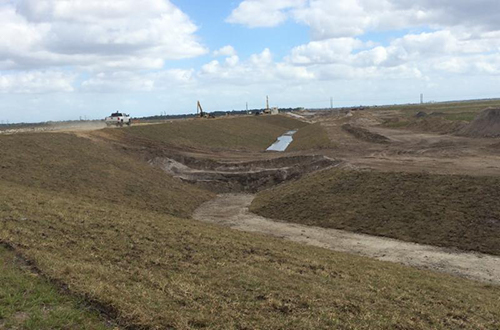 February 12, 2018
West Palm Beach, FL - Last week, the South Florida Water Management District (SFWMD) Governing Board approved purchasing pumps to help realize environmental benefits for the St. Lucie Estuary more than two years before the C-44 Reservoir is set to be completed.
The Governing Board unanimously voted to spend $1.2 million to buy four 42-inch pumps that will send water to the C-44 Stormwater Treatment Area (STA). This water allows vegetation, necessary for the STA to naturally clean excess nutrients such as phosphorus from that water, to initially establish. Without these pumps, SFWMD would have had to wait until the reservoir is completed to start growing wetland plants capable of treating water.
"This is the kind of innovative thinking and implementation that the St. Lucie Estuary needs for its protection," said SFWMD Governing Board member and Martin County resident Brandon Tucker. "This Board is an action Board. We relish the opportunity to advance environmental restoration and realize benefits sooner."