SFWMD Governing Board Approves New Agreement to Fight Invasive Lygodium and Allow Additional Public Access in Loxahatchee Refuge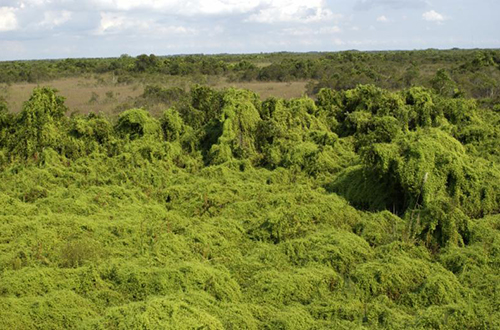 November 9, 2017
Doral, FL – The South Florida Water Management District (SFWMD) Governing Board today provided authority to Executive Director Ernie Marks to enter into a new license agreement with the U.S. Fish and Wildlife Service (USFWS) to use the 144,000 state-owned acres that comprise the Arthur R. Marshall Loxahatchee National Wildlife Refuge in western Palm Beach County.
The agreement is a win-win-win for SFWMD, USFWS, Florida Fish and Wildlife Conservation Commission (FWC) and South Floridians. The District receives federal funds needed to combat the invasive Lygodiumfern while taking over full control of the day-to-day eradication efforts. USFWS will continue usage of the state-owned Refuge for up to 20 years while agreeing to increase public access within the land. Additionally, FWC will offer its assistance in helping USFWS expand the Refuge's recreational activities for the public.
"This Board has voiced its concern with the Refuge situation for quite some time regarding the spread of Lygodium. Losing a beautiful piece of the Everglades ecosystem to this invasive is simply unacceptable," said SFWMD Governing Board Vice Chairman Jim Moran. "We are thankful to our federal and state partners for stepping up to join us in this critical fight for the Everglades."