Digital Web Board Now Open for Public Comment on 2018 SFER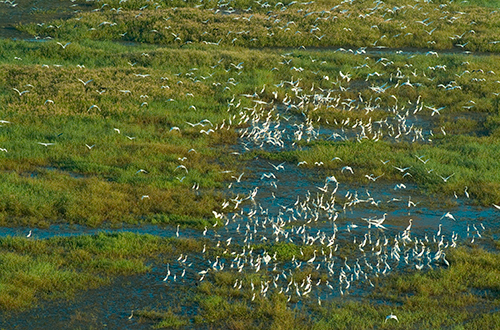 Oct. 3, 2017
West Palm Beach, FL  - The South Florida Water Management District (SFWMD) is utilizing a dedicated web board to provide full public access for the agency's annual South Florida Environmental Report (SFER). Underscoring the agency's efforts for transparency, this enhanced process allows the public to comment and review all comments of those participating in the SFER review.
Participants can provide comments on Volume I chapters and appendices of the 2018 SFER through the SFER Web Board beginning today. The tentative date for posting the entire report is Oct. 23, 2017. The review period will continue until all chapters of the report have been posted for a minimum of three weeks (end date to be determined based on date of last posting).
"This SFER is a critical report highlighting the important work of scientists and engineers," said SFWMD Executive Director Ernie Marks. "By modernizing the public review and feedback process we are encouraging all interested parties, including environmental stakeholders, private industry and members of the public to participate and let their voice be heard."
---
Utilizing the web board will require commenters to register by providing a name and e-mail address. To register, click here.