Everglades Water Quality Program Achieves 70 Percent Phosphorus Reduction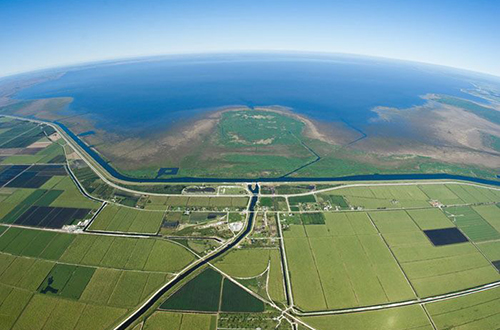 July 13, 2017
West Palm Beach, FL – A program to improve Everglades water quality by ensuring the water flowing from farmlands in the Everglades Agricultural Area (EAA) meets phosphorus reductions required by law, has performed far better than state-mandated goals.
The use of improved farming techniques, known as Best Management Practices (BMPs), produced a 70 percent phosphorus reduction in the 470,000-acre EAA farming region south of Lake Okeechobee for the Water Year 2017 monitoring period (May 1, 2016 - April 30, 2017). Florida's Everglades Forever Act requires that the amount of phosphorus leaving the EAA must be 25 percent less than before reduction efforts began.
"These tremendous results year after year are proof positive of the hard work from our farming community, who are doing their part to improve Everglades water quality," said South Florida Water Management District (SFWMD) Governing Board Vice Chairman Jim Moran. "This program, coupled with the state's investment in stormwater treatment areas and other measures, have restored Everglades water quality and continue to make it better every year."
South Florida's water, especially water moved into Everglades National Park by SFWMD, is cleaner than it has been in generations and meets stringent water quality requirements.