SFWMD Advocates State's Rights, Wins in Federal Court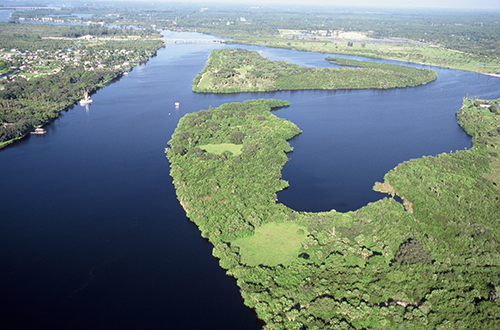 June 22, 2017
Atlanta, GA - The South Florida Water Management District (SFWMD) this week experienced a crucial victory in court to protect the right to representation in lawsuits that will impact the use of water in South Florida.
The 11th Circuit U.S. Court of Appeals upheld a lower court's decision to dismiss a lawsuit filed more than a decade ago by several environmental activism groups including the Florida Wildlife Federation and the Conservancy of Southwest Florida.
The suit alleged that the U.S. Army Corps violated the U.S. Clean Water Act and Florida law. Activist groups sought to force the Corps to take certain actions to release water from Lake Okeechobee to the Caloosahatchee River, inconsistent with Federal and State regulation.
The court determined that controlling lake releases for water supply is a right and authority of the state, not the Army Corps, which only has authority over lake releases for flood protection. The activist groups previously dismissed SFWMD, the entity of the state that has the authority to control lake releases for water supply, as parties from the lawsuit. This action, thereby, removed any representation of the Florida taxpayers who would be impacted by the lawsuit's eventual resolution.
SFWMD attorneys successfully demonstrated that the District is an indispensable party that must be involved in any lawsuit that involves releases to the Caloosahatchee River for water supply.