Letter: Embrace Victory on Everglades Water Quality and Build Off It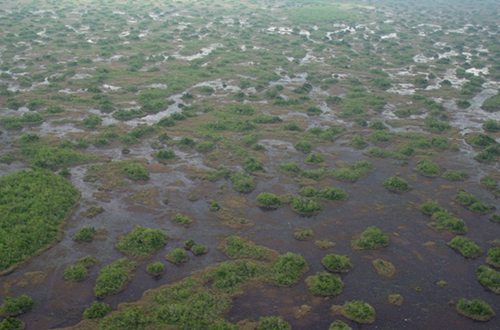 Note: This letter to the editor by SFWMD Governing Board member Brandon Tucker was featured on TCPalm.com on Jan. 17, 2018.
As the South Florida Water Management District (SFWMD) board member representing the Treasure Coast, it was a pleasure at our December meeting to listen to a detailed report highlighting a major victory for Everglades water quality.
Agencies like SFWMD and the Florida Department of Environmental Protection, along with members of the agricultural community, have a lot to brag about. The latest water quality results are great.
Thanks to the concerted efforts of these parties and the significant investment made by Florida's taxpayers, these results show that the District's network of constructed wetlands, known as Stormwater Treatment Areas (STAs), treated water to an average of 15 parts per billion (ppb) of phosphorus in Water Year 2017. That's the best performance on record.
Apparently I wasn't the only one blown away by this news.
As Champion of the Everglades Martha Musgrove said, "That is the most encouraging report I have seen presented to the Governing Board in 29 years."
These words verify that water quality in the Everglades keeps getting better because of Gov. Rick Scott's innovative $880 million Restoration Strategies plan.
The guidance laid out by Scott is working brilliantly and will soon bring the entire Everglades ecosystem into compliance with the state's stringent water quality standards.
When you invest $2 billion-plus over the last two decades to improve Everglades water quality, you expect a return on your money, but this is a return that many deemed impossible to achieve.
I encourage the news media to share this wonderful news. A topic of this great importance must be spread far and wide until all 8 million of us living in South Florida have heard the message loud and clear. We are making a difference.
Brandon Tucker
Governing Board Member
South Florida Water Management District