Improved Facilities at Popular Martin County Equestrian Recreation Spot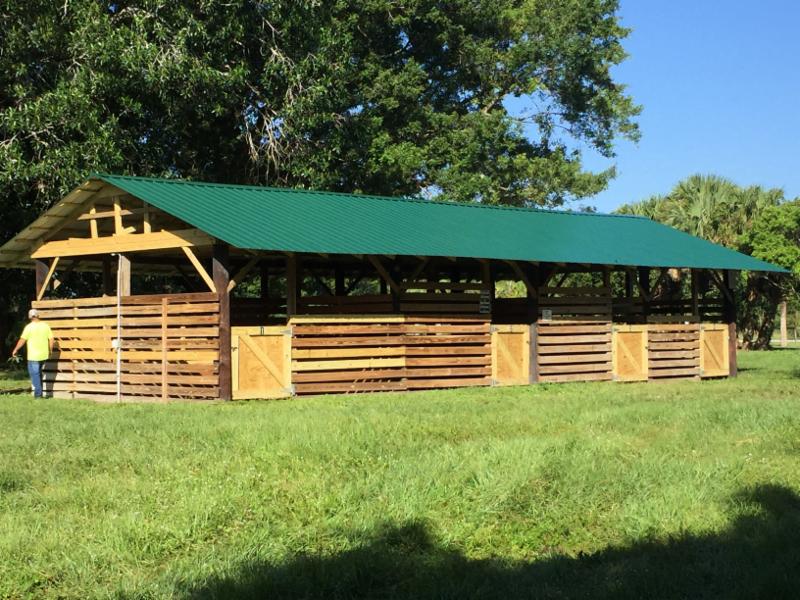 October 20, 2016
Martin County, FL - Barns, bathrooms, paddocks and picnic tables are being upgraded at a public equestrian and outdoor recreation spot west of Stuart. The South Florida Water Management District (SFWMD) Governing Board approved sufficient operations and maintenance monies to improve this very popular recreation venue, which offers hiking, biking, hunting, camping, wildlife viewing, environmental programs and equestrian activities.
Located on 21,000 plus acres in western Martin and Palm Beach counties, the DuPuis recreation area was acquired in 1986 because of its significant water resource and conservation value. The vast area contains the northern most edge of remnant Everglades marsh, with numerous ponds, wet prairies, cypress domes and pine flatwoods.
"DuPuis is an ideal example of managing land to protect water resources while ensuring a special place remains open and accessible to the public," said SFWMD Governing Board Vice Chairman Kevin Powers. "The Governing Board remains steadfast in its commitment to support and expand recreational opportunities where consistent with our restoration and water management missions."