Governing Board Recognizes Flood Awareness Month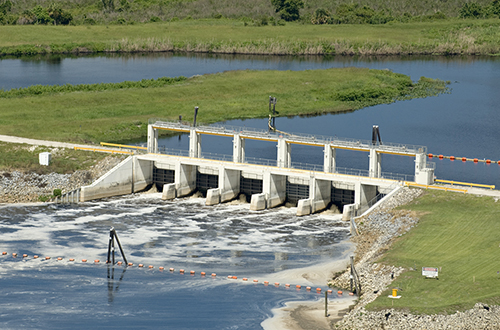 June 8, 2017
West Palm Beach, FL - The South Florida Water Management District (SFWMD) Governing Board today recognized June as Flood Awareness Month. During a presentation at the June business meeting, the Board honored the hard work of the approximately 1,400 employees who work every day to maintain the District's vast flood control system and keep water moving to protect families and businesses.
"Flood protection is at the core of the District's mission," said SFWMD Governing Board member Clarke Harlow. "It is the exact reason the District was established in 1949. Our employees are proud to protect South Florida residents from flooding and property damage. It is this effort that makes living in South Florida possible." 
The Governing Board has commemorated Flood Awareness Month every year since 2012 in June, which is the start of the traditional wet season. The District maintains more than 4,100 miles of canals and more than 600 structures that move about 6.5 trillion gallons of water on an average year.