Employees Raise $19,000 for Drinking Water in Developing Countries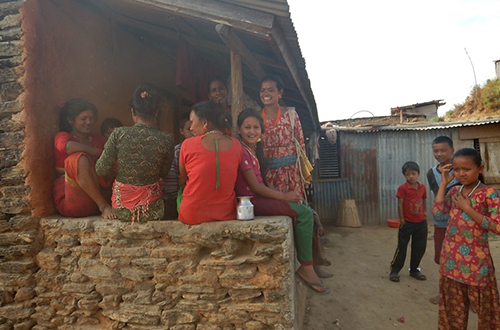 November 9, 2016
West Palm Beach, FL - Over the past several months, South Florida Water Management District (SFWMD) employees and Governing Board members took part in several fundraising efforts that raised money for a non-profit organization helping people in developing countries get access to clean drinking water.
Water for Small Villages, a non-profit organization made up of several District employees, works to help areas around the globe obtain access to clean drinking water. Using vacation time and support solely from volunteers, to date, the organization has improved the drinking water supplies in Haiti and Nepal for more than 1,400 people.
Several fundraising events organized by District employees raised more than $19,000 for the charity. Steve Krupa, President of Water for Small Villages and SFWMD Hydrogeology Section Leader, said the non-profit is committed to finishing work on projects in Haiti and Nepal. The additional money raised by the District fundraisers will allow them to expand and improve access to drinking water in other countries as well.
"This will allow us to venture into new regions," Krupa said. "Water is the most important resource to all living things so, we are very grateful for the support of our colleagues and Governing Board members that enables us to help more people in need of this precious resource."