Tropical Storm Nicole and Hurricane Ian: Emergency Orders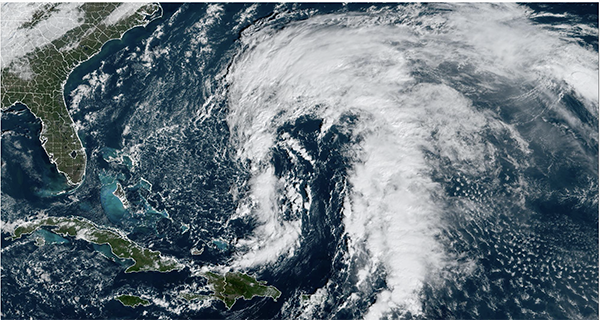 There is an interconnected water management system in Central and Southern Florida, and flood control is a shared responsibility between the SFWMD, county and city governments, local drainage districts, HOAs, and residents. The District continues to operate the regional flood control system. 
Safety Tips for Residents
Residents are reminded to avoid floodwaters and pay attention to their County's Emergency Operations Center.
Residents who experience an increasing amount of water that is impacting their property should report this flooding to their local drainage district. To find out which entity is responsible for your local drainage system, visit SFWMD.gov/FloodControl. Always call 9-1-1 if you face life-threatening flooding.
Check out the infographic below for a close-up look at the interconnected drainage system and how flood control in South Florida is a shared responsibility between the District, county and city governments, local drainage districts, homeowner associations and residents.   
View the SFWMD Emergency Orders that were issued for Tropical Storm Nicole.
Navigation Notice 
Update as of 11/17/22: 
All of the South Florida Water Management District (SFWMD) navigational locks are now open to public access. 
Martin County: S-135 Boat Lock, J&S Fish Camp
Okeechobee County: G-36 Boat Lock, Henry Creek
Okeechobee County: S-193 Boat Lock, Taylor Creek
Glades County: S-127 Boat Lock, Buckhead Ridge
Glades County: S-131 Boat Lock, Lakeport
Hendry County: S-310 Boat Lock, Clewiston
Okeechobee/Glades County: S-65E Boat Lock, Kissimmee River
Okeechobee/Highlands County: S-65D Boat Lock
Osceola/Polk County: S-65A Boat Lock
Osceola/Polk County: S-65 Boat Lock, Lake Kissimmee
Osceola County: S-61 Boat Lock, Cypress Lake and Lake Tohopekaliga 
In addition, boaters are encouraged to exercise caution on Kissimmee Lake/Kissimmee River (C-38 Canal) due to high water levels. Boaters may encounter rapidly flowing water and submerged hazards. Boaters are advised not to navigate near the State Road 60 Bridge toward the S-65 structure. There are possible obstructions in the water including debris and floating vegetation. 
In addition, the S-69 Weir is a new water control structure within the restored Kissimmee River floodplain that delivers water downstream to the C-38 Canal. It is located within the river between U.S. 98 and the CSX Railroad Bridge. It is approximately 2,000 feet north of the CSX Railroad Bridge. (27°20'39.9"N 81°02'05.3"W)
All recreators are advised to remain at least 1,500 feet away from the weir at all times. To bypass the weir, recreators should stay in the main Kissimmee River Channel and not deviate from the existing channel. With high river levels, the S-69 Weir may be difficult to see on the Kissimmee River. There are fast water conditions upstream of the weir and large volumes of water can quickly pull watercraft towards the structure in a matter of seconds. Water flow can also pull watercraft/swimmers and drag them below the water with such force they cannot escape. 
District Lands
Update as of 11/17/22:
Please Note: SFWMD-managed lands may have certain campgrounds and interior vehicle access roads that are still temporarily closed due to Hurricane Ian. These include: Yates Marsh, Oak Creek, MICCO Landing, Paradise Run, Boney Marsh, Blanket Bay, Chandler Slough, Fort Basinger, S-65 Impoundment, Starvation Slough, KICCO (campgrounds only, vehicle day use still available at KICCO). Please make sure you check what is open/closed before you arrive. Please contact specialuselicense@sfwmd.gov with questions.
Hurricane Ian
Hurricane Ian was one of the most powerful hurricanes to ever impact Florida, and the storm brought significant rainfall, storm surge, strong winds and tornadoes to the region. District crews are supporting local recovery efforts. 
View the SFWMD Emergency Orders that were issued for Hurricane Ian
County Emergency Updates
Be sure to follow your County's Emergency Operations Center for the latest local emergency updates. SFWMD will continue to keep the public informed on the District's emergency operations.
Media Resources
Interviews with water management officials may be coordinated with Randy Smith at rrsmith@sfwmd.gov or Jason Schultz at jschultz@sfwmd.gov.
Get the latest updates from the SFWMD by following us on Facebook and Twitter.